"Marie Le Veau"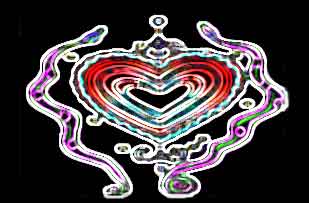 "…One of the most famous great open Voodoo ceremonies of the Western world was staged by Marie le Veau.

Upon a throne of living reptiles, Mare le Veau's amber-skinned body, arrayed in a short skirt of fig leaves, swayed like the hanging reptiles draping her make-shift throne. Her round, firm breast, cause of many a duel – rose and fell in slow, even, tantalizing rhythm. Her arms were limp and gently swaying. Her dainty feet rested upon the back of a huge alligator with mouth propped open and suffering the tortures of Hades.

With head bent back Marie le Veau gazed, her large brown eyes just beyond the striking reptiles, whose poisonous fangs came within inches of her enchanting face.

The hour was late. Neither moon or stars were shining. Large gourds cut to resemble grotesque faces cast their pale yellow light upon the thousand or more Negroes gathered before her throne in Congo Square. As they kneeled, bowed and perspired, their weird, mournful chant echoed and re-echoed against the swamp on the west and the river on the east, filling the white citizenry of New Orleans with an uncanny feeling.

Somewhere in the Old French Quarter, a clock tolled the hour of midnight. The Negroes came to their feet in time to see the spirit of Marie le Veau, in the form of a white bird take wing into the distant ocean of darkness for its rendezvous with the great Zombi. Her spirit had barely departed when Marie began to groan in a terrible pain. The Negroes believing an evil spirit was attempting to possess the heart of their queen, waved their arms, jumped and shouted until Marie raised her right hand and the turmoil ceased as if by magic.

Overhead the Negroes, heard a wild rushing noise. Looking up they beheld three great black birds with yellow tipped wings circling madly above their heads, then rising to disappear into the black depth of the night.